Who We Are
TriVest McNeil Real Estate is a full service and fully integrated real estate investment management company. TriVest McNeil Real Estate provides a comprehensive range of real estate solutions to institutional owners as well as regional and local ownership groups. We strive to provide exceptional service to our residents and to be a valued partner to our clients and investment partners.
TriVest McNeil Real Estate has developed management tools and reporting capabilities that are built to exceed the expectations of the most sophisticated owners. Our team has the management expertise and resources of an institutional management company, but we still offer owners the flexibility, creativity and performance of a boutique management firm.
We make it our mission to offer exemplary service to our clients by providing a team of highly skilled and motivated professionals. All members of our team take personal responsibility for delivering excellence to our residents, our employees and our owners.
Our Services
For over a decade, TriVest McNeil Real Estate has been delivering a comprehensive range of multifamily real estate solutions to institutional owners and local ownership groups.
TriVest McNeil Real Estate clients benefit from our superior management expertise, customizable reporting capabilities and all the resources of an institutional management company, while enjoying the flexibility, creativity and performance of a boutique management firm.
TriVest McNeil Real Estate has made substantial investments in a centralized platform to remove administrative tasks from field personnel which enables us to provide clients with a variety of resources and services to help reduce risk and maximize value.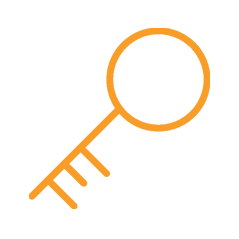 Community
Management
Take advantage of our disciplined management, hands-on style and proven approach. Tailored operating plans allow our owners to unlock the intrinsic value in each asset and create caring communities for our residents. Our goal is to be a trusted partner for every owner, resident and vendor.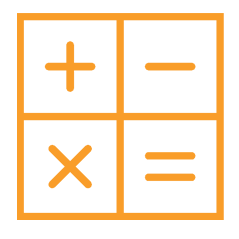 Accounting
Services
Rely on our CPA-led accounting department to provide accurate and timely financial reporting on a GAAP and/or tax basis. We use state of the art web-based property management and accounting software systems that allow each assets' financial reporting to be specifically tailored to each owner's needs.

Asset
Management
Maximize the value of each multifamily asset by engaging us as the custodian. We'll integrate yearly operating plans into a comprehensive asset or portfolio business plan. Our goal is for our clients to unequivocally know that we are stewarding their investment in the best possible manner.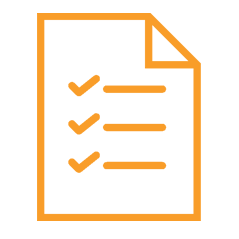 Due
Dilligence
Leverage our in-depth understanding of real estate value creators with our services ranging from initial validation of targets, to detailed on-site due diligence visits, to the development of comprehensive management plans.
The office girls and maintenance team are the best! Plan to live here forever. Thank you.
Sterling Springs Resident
The staff is always willing to do special things that make the residents feel as though we are a family, not just tenants.
Beth Nash, Resident
Our experience so far has been wonderful. The laundry facilities are clean as are the grounds/landscaping. We love living in such a nice, quiet complex with friendly staff.
Cedar Run Resident
My husband and I have lived here in a 2-bedroom for just over a year now (recently re-signed our lease) and we could not be happier! The apartments are beautiful and well maintained by such an attentive staff.
The Lofts at White Furniture Resident
Casey went out of her way to make sure my move-in was taken care off.
Rolling Hills Resident
I have thoroughly enjoyed my stay at Renaissance Apartments.  The office personnel are always kind, and maintenance is very prompt with any requests I ask for.  I have and will continue to recommend these apartments.
Renaissance Resident
...management is amazing they always take care of things right away can't say I have any complaints  would recommend anyone to lease here promise you won't regret it!! Best three years have been spent living here.
Brazos Ranch Resident
The maintenance team are always on time, does a great job and clean up afterwards. Thanks so much.
Cedar Run Resident
The maintenance staff came right on time!  Everything was nicely done and very clean when I returned!  Great experience.
The Landing Resident
We are new residents and the move-in experience so far has been phenomenal!  Thanks for being awesome!
Tanglewood Village Resident