Welcome to The Landing
The Landing Apartment Homes in Richwood, Texas offers one, two and three bedroom apartment homes for rent and is conveniently located near shopping and dining. Our apartments feature Washer/Dryer connections, ceiling fans and fireplaces in some homes. Our community offers a clubhouse, pool, fitness center and recreation off of Oyster Creek. This is the perfect community for anyone who desires an active lifestyle in a serene setting.
Amenities
Floorplans
Photos
Virtual Tours
Testimonials
Feedback
Residents
Community Features
Clubhouse with Complimentary WiFi
Sparkling Pool
Fitness Center with club grade Matrix Equipment
Pet-Friendly Community
Greenspace with Manicured Lawns
Scenic Views of Oyster Creek
Easy Access to transportation thoroughfares
24-Hour Emergency Maintenance
Apartment Features
Spacious, One, Two & Three Bedroom Homes
Full or Stack Size Washer/Dryer Connections
Walk-in Closets
Ceiling Fans in Bedrooms
Patios/Balconies
Fully-Equipped Kitchens
Testimonials
The maintenance staff came right on time!  Everything was nicely done and very clean when I returned!  Great experience.
The Landing Resident
Resident Portal
Start living today. Register here or through the leasing office to gain access to resident portal, Begin enjoying amenities and services the e-way anytime – whether it's paying rent, requesting service or more.
Online Payments
Pay online, check the status of your payments and review your payment history.
Pay with Confidence!
TriVest McNeil Real Estate has created a secure way to pay your rent and other amounts due under your lease by submitting payment directly from your bank account via eCheck.
eCheck
This is a secure way to have your rent and other amounts due under your lease automatically debited from your checking or savings account each month on a recurring basis. Sign up, and we'll handle the remaining details.
How much does it cost?
There is no fee.
How can I be sure that my rent payment was processed?
Your payment will be shown on your monthly bank statement as a debit with date paid, reference number, amount and item description.
How can I get started using eCheck?
Just create an account or stop by your leasing office for more information.
How long will it take to start using eCheck?
You can begin using eCheck immediately.
Pay one time or every time.
Our online payment system is always available. So, whether you find yourself needing to use the service once or wanting to use it every month, it is easy to access our secure website and use eCheck to pay your rent and other charges.
Use when moving in or out.
Pay security deposits, rental application fees, or outstanding balances.
Enjoy the convenience.
Make your payment online at anytime, from anywhere.
As always, we continue to accept personal checks, cashiers checks and money orders for rent payments.
Maintenance Requests
If you need assistance with an item covered under our Routine Service Request process, submit your request through your community resident portal.
If this is an emergency, please call 911. If this is a maintenance-emergency, please call your community directly.
Renters Insurance
Be protected. We want you to be an informed resident. Renter's insurance is a program that protects your personal belongings from damage and you from liability for your actions.
TriVest McNeil Real Estate has entered into an exciting new program with E-RenterPlan to make available to our residents valuable low cost renter's insurance at participating communities.
Why do you need renter's insurance?
To protect yourself from liability
To safeguard your property and valuables
To protect and recover your possessions in the event of a loss
To financially protect yourself
To quickly and easily receive payment for claims
To provide you with temporary living coverage if your residence is damaged
Simply put, you need renter's insurance for your peace of mind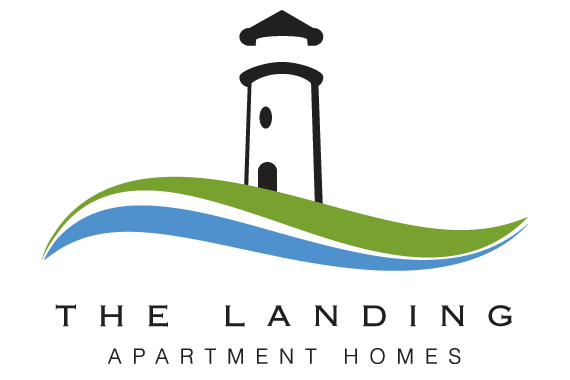 400 Timbercreek Drive
Richwood, Texas 77531
(p) 979.265.3445
Get Directions
Request Information
Let Us Know How We're Doing
Help us ensure that we are providing the best possible living experience by giving us your valuable feedback.
Provide Feedback
The maintenance staff came right on time!  Everything was nicely done and very clean when I returned!  Great experience.
The Landing Resident