Welcome to Lofts on Haw River
Life with Historic Character
A Unique River Lifestyle
With a history of craftmanship and innovation comes a new vision.  Textiles, corduroy, and machines of yesterday are replaced with loft, one, two, and three bedroom modern residences where community can be nurtured.
Lofts on Haw River will embrace the history of the original 1844 Granite Mill site, and create a legacy all its own. Modern comforts and conveniences with a backdrop of historic character.  Residents will enjoy the luxuries of social apartment living, direct river views, convenience to Highway I-85 and I-40, and nearby access to the Mountains-to-Sea Trail.
Amenities
Floorplans
Photos
Feedback
Residents
Community Features
Modern Clubhouse with Kitchen and Coffee Bar
Co-Working Business Spaces with Private Suites
3,000 Square Foot Interactive Fitness Center with Private Yoga Studio and Aerobic Center
Relaxing Indoor and Outdoor Courtyards
Rooftop Patio Decks
Vibrant Swimming Pool
BBQ Area with Grills and Fire Pit
Gaming Lawn
Convenient Jogging Trails
Close Access tp the NC Mountains-to-Sea Trail
Easy River Access
Bike and Kayak Storage Areas
Pet Trail and Washing Station
Automated Package Lockers
Controlled Building and Elevator Access
Convenient Access to Interstate I-85 and I-40
DC Fast EV Charging Stations
24-Hour Emergency Maintenance
Professionally Landscaped Grounds
Apartment Features
Unique Studio, One, Two, and Three Bedroom Apartments
Open Concept Lofted Floorplans (in select units)
Expansive 10-18 Foot Ceilings
Hard Wood or Concrete Flooring Throughout
Granite or Quartz Countertops
Sleek Stainless Steel Kitchen Appliances
Kitchen Pantries
Relaxing Garden Soaking Tubs
Separate Shower
Spacious Closets
Built-in Desk (in select units)
USB Ports in Each Bedroom and Kitchen
Washer and Dryer Included
Private Patio or Balcony (in select units)
Additional Onsite Storage
Community-Wide Wi-Fi, Fiber to each unit
Resident Portal
Start living today. Register here or through the leasing office to gain access to resident portal, Begin enjoying amenities and services the e-way anytime – whether it's paying rent, requesting service or more.
Online Payments
Pay online, check the status of your payments and review your payment history.
Pay with Confidence!
TriVest McNeil Real Estate has created a secure way to pay your rent and other amounts due under your lease by submitting payment directly from your bank account via eCheck.
eCheck
This is a secure way to have your rent and other amounts due under your lease automatically debited from your checking or savings account each month on a recurring basis. Sign up, and we'll handle the remaining details.
How much does it cost?
One-time eCheck payments are $2.75 per transaction.
How can I be sure that my rent payment was processed?
Your payment will be shown on your monthly bank statement as a debit with date paid, reference number, amount and item description.
How can I get started using eCheck?
Just create an account or stop by your leasing office for more information.
How long will it take to start using eCheck?
You can begin using eCheck immediately.
Pay one time or every time.
Our online payment system is always available. So, whether you find yourself needing to use the service once or wanting to use it every month, it is easy to access our secure website and use eCheck to pay your rent and other charges.
Use when moving in or out.
Pay security deposits, rental application fees, or outstanding balances.
Enjoy the convenience.
Make your payment online at anytime, from anywhere.
As always, we continue to accept personal checks, cashiers checks and money orders for rent payments.
Maintenance Requests
If you need assistance with an item covered under our Routine Service Request process, submit your request through your community resident portal.
If this is an emergency, please call 911. If this is a maintenance-emergency, please call your community directly.
Renters Insurance
Be protected. We want you to be an informed resident. Renter's insurance is a program that protects your personal belongings from damage and you from liability for your actions.
TriVest McNeil Real Estate has entered into an exciting new program with E-RenterPlan to make available to our residents valuable low cost renter's insurance at participating communities.
Why do you need renter's insurance?
To protect yourself from liability
To safeguard your property and valuables
To protect and recover your possessions in the event of a loss
To financially protect yourself
To quickly and easily receive payment for claims
To provide you with temporary living coverage if your residence is damaged
Simply put, you need renter's insurance for your peace of mind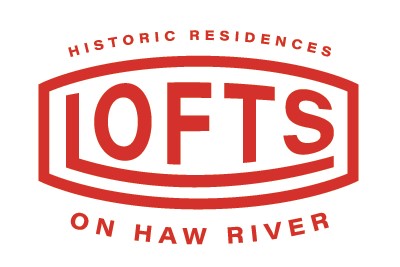 116 E. Main Street, Haw River
Haw River, North Carolina 27258
(p) 336-270-8014
Get Directions
Request Information
Let Us Know How We're Doing
Help us ensure that we are providing the best possible living experience by giving us your valuable feedback.
Provide Feedback